David and Carolyn Beck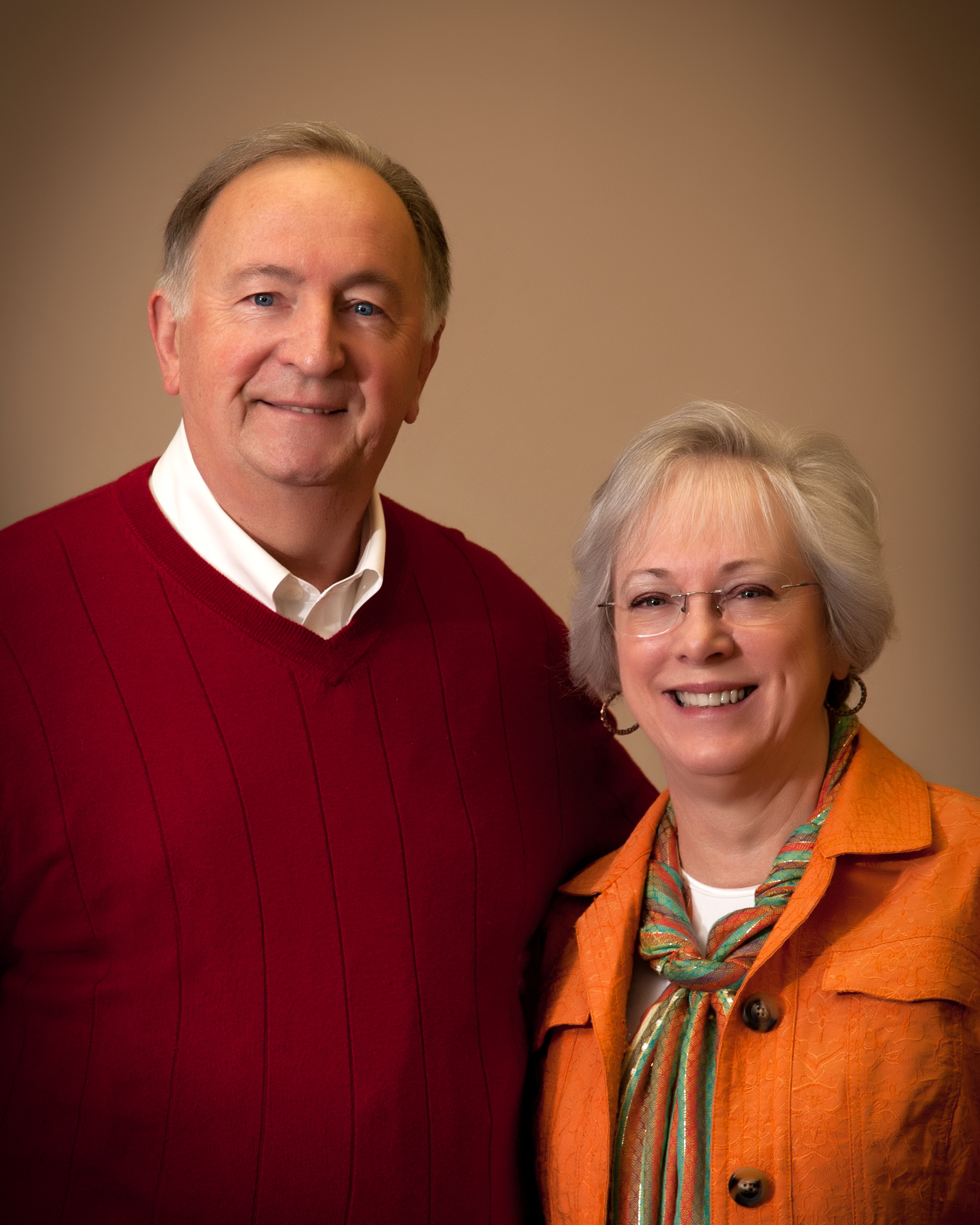 High School sweethearts David and Carolyn Beck have made a life for themselves in Washington County and created a legacy with the community foundation for years to come.
The two are both former teachers at Salem High School, which is where they spent the majority of their careers, although that's not where their history began.
David Beck was born June 21, 1947, at Clark County Hospital to Oscar and Mary Beck.
He grew up in Otisco, a small town eight miles from Charlestown, Indiana, and attended Charlestown High School, graduating in 1965. He attended Indiana University in Bloomington, where he earned a teaching degree in social studies, another degree in radio and television, a master's degree in instructional technology systems and a doctoral degree in educational leadership and curriculum and instruction.
David now owns a consulting business, HaborLight Consulting, LLC, started in 2003. Although his work keeps him busy, he is also a member of the Salem Presbyterian Church, SOAR! the Board of the HomeTown Competitiveness program, the Salem Education Foundation and the Salem Exchange Club.
When he's not working and volunteering, David enjoys experimenting with technology, watching sports, reading, collecting 45 records, gardening and traveling.
Carolyn Kaelin Beck was born September 25, 1948, at Clark County Hospital to Edgar and Bura May Kaelin.
She also grew up in the Charlestown area and attended Charlestown High School, graduating in 1966. She attended Indiana University in Bloomington, where she earned several degrees including a bachelor's of education, with a concentration in French and English, a master's degree in French and a library-media certification.
She was employed for 38 years at Salem Community Schools as a teacher and a librarian. She is currently the president of P.E.O., CASA Advisory Board, the Women's Giving Circle and Friends of the Salem Public Library. She has attended the Salem Presbyterian Church since 1970.
David and Carolyn met in high school through a mutual friend. It was the summer before her junior year and his senior year. Carolyn recalled them hanging out in a group of friends before eventually becoming a couple.
They were both involved in the Future Teachers Association while in high school and after graduation, they both ended up studying education at IU. David was president of the club his senior year and Carolyn was an officer.
The Becks married in 1969, Carolyn's senior year of college. David had an extra semester, so the two actually ended up doing their student teaching at the same time. David got a job at Westinghouse and worked there while Carolyn finished her last semester's work at IU.
Carolyn said she can remember them sending out resumes to many area schools looking for a job. When they came across Salem Community Schools, they found two open positions that fit their qualifications.
Carolyn said Richard Trueblood, the former art teacher, who is still employed at the schools, saw them pull up to the school for their interview in a 1954 black Ford. David said it was pretty rough looking, but it was all they had to drive at the time. After the two met with Principal Gili and Superintendent Whipple, Richard went into the office and said, "Give those people a job. Did you see what they were driving? They need a job!"
Carolyn said they still laugh about that day with Richard.
"One of the first things we did when we moved to Salem was buy a new car!" she said.
Their first year of teaching at Salem was 1970 and it is a year neither will ever forget. First off, Mr. Gili died the night before the first day of school, a shocking and sad beginning to a whirlwind year. That winter, the school basketball team won sectional and regional. There were multiple snow storms that prevented them from going to school for days.
"Though the year began in sadness at the loss of the principal, the rest of the year was such an up year!" said David, adding they thought every year of teaching would be that exciting.
"We still look back and think, 'Wow! What a year!'" said Carolyn.
Nine years later, the two welcomed their only child, Christopher, into the world.
David eventually followed his interest in student government and took over the program from Dorothy Stephenson, who was his mentor during his first few years of teaching. Carolyn said she was her mentor as well, as she became librarian after Dorothy retired.
"She was a student advocate who encouraged you to give back," said Carolyn, adding that it's always helpful for new teachers to have teachers like Dorothy to look up to.
Carolyn said David has always been a giving person.
"It's in his family to be a good person and do good things," she said, adding that her husband is very optimistic and encouraging.
David was one of the founders of the Washington County Community Foundation, which is one of the reasons he has such a vested interest in seeing it thrive.
"I'm very pleased with how it's grown and the positive impact it's had in the community," he said. "It's not easy to be a successful foundation."
David said he wants to be remembered as someone who gave back to the community and tried to make a difference. He wants the Washington County community to grow and be successful and believes that each person has something to contribute.
He said one of his favorite quotes is by James Dickey, "Lord let me die, but not die out." That's how David wants to live – so that even after he's gone, his contribution to the good of mankind might still live on.
David started a Touch Tomorrow fund with the WCCF for this reason. He put no restrictions on the fund in hopes that one day, the board could use the money for whatever was needed.
On the Beck's 40th wedding anniversary, as part of Carolyn's Christmas present, David gave her a fund to set up with the WCCF as she'd like. Carolyn decided to create a fund that would benefit youth in Washington County.
Carolyn said she wants to be remembers as a person who cared, particularly about young people. She wants people to remember her as someone who was kind, but had standards.
"I want to think I did some good while I was alive," she said, adding that her husband is a great role model and she has always supported his efforts with the foundation. "He's so optimistic!"
"I'm a firm believer that good begets good," said David. "When we see good things happen in our community, it just encourages more good to take place!"